Press Kit
After the success of the Tahiti Pearl Regatta in the Leeward Islands, the Windward Islands took the challenge and managed to gather an even larger fleet on the water to celebrate the 12th anniversary of the Tahiti Moorea Sailing rendezvous. Just as in 2016 we are execting almost 60 sailboats and 200 people from a dozen different countries (USA, Canada, NZ, Singapore, UK, France, Germany, Australia, etc.) who will gather for three days of festivities: June 23 in Papeete, and June 24 and 25 in Moorea.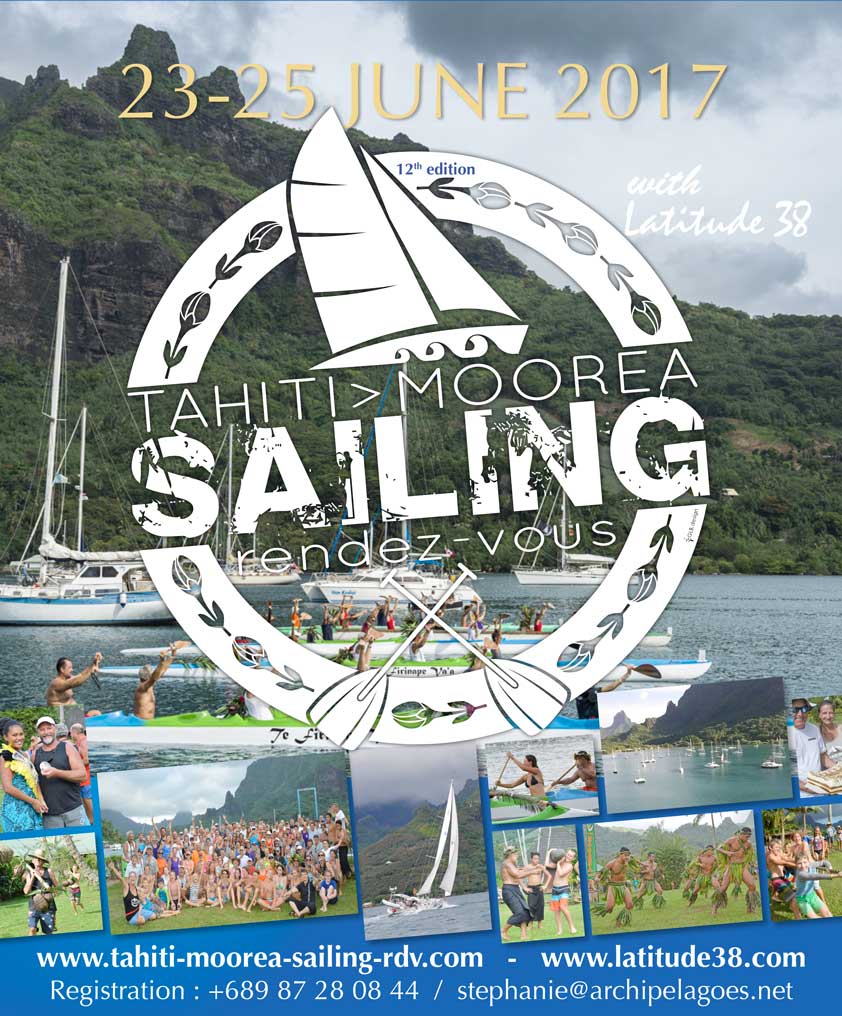 3 days of festivities, letting these crews of «tourists» feel welcome in an event combining sailing, traditional sports and intercultural encounters. Its mission is to make it possible for our exploring visitors to discover, as part of a friendship rally, the charm of our islands, the joy of living of their inhabitants and their rich culture.
The Tahiti Moorea Sailing rendezvous is organized in synergy by the City of Papeete, the Tahiti Tourisme, the Commune of Moorea- Maiao, Air TahitiNui, the Port of Papeete, and several private partners in Tahiti (Hertz, Tahiti Crew, Aremiti Ferry, Manutea, , Sin tung hing, Liros, Pacific Sud Yacht) but also international partners (Latitude 38 USA, Whangarei Marina NZ, Port Whangarei Marine Center NZ, Bay of Island Marina NZ, Vuda marina FIJI). They join forces in order to offer to these boaters this weekend of festivities: the Tahiti-Moorea Sailing Rendezvous.